Orders open for Richie's 2023 Tamales in March, July, December
December Round 1: Tamales have sold out
December Round 2: Orders open Tamale Tuesday 19, delivered 29 & 30 Dec
Available for a limited time. Different flavours (meat, vegetarian, vegan options). Delivered safely to your door (10km radius) or pick up from Richie's Salsa Kitchen in Preston! Keep an eye on socials for announcements when orders are open.
"How do you eat tamales? Don't eat the husk! This is a common mistake for tamale newbies. Simply unwrap, scoop out with a fork and enjoy with a spoonful of salsa on top!"
A staple during Christmas, this traditional Mexican dish takes time to prepare, but is well worth the wait! They hold a special meaning, coming solely for celebrations, holidays and weddings.
Contact Us to subscribe to the Tamales & Ready-Made Meals mailing list. A friendly reminder will be sent when orders are open.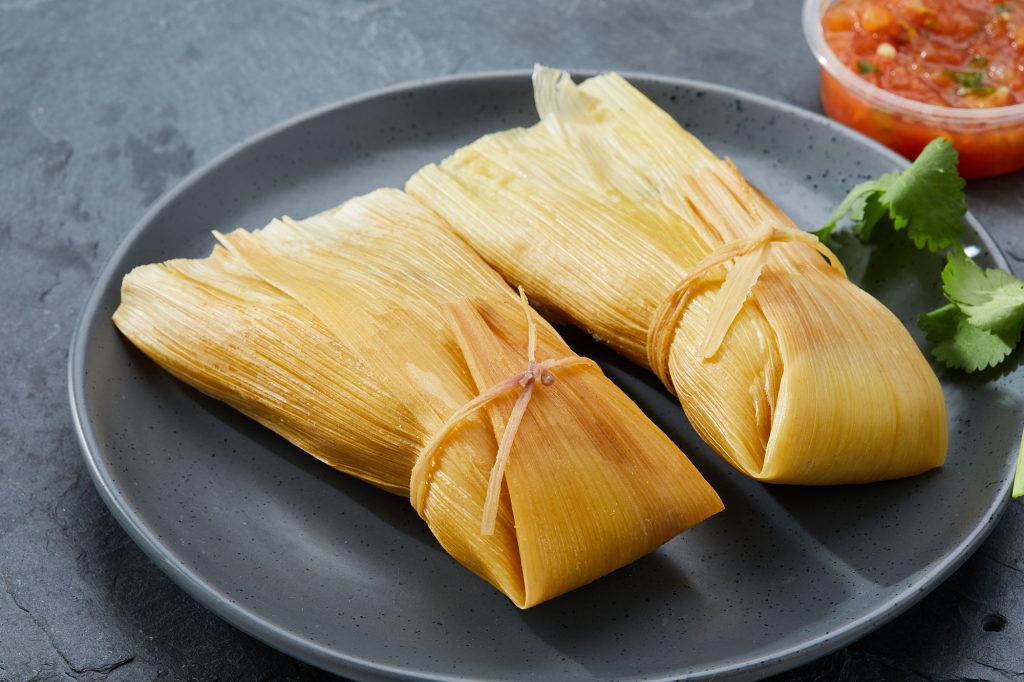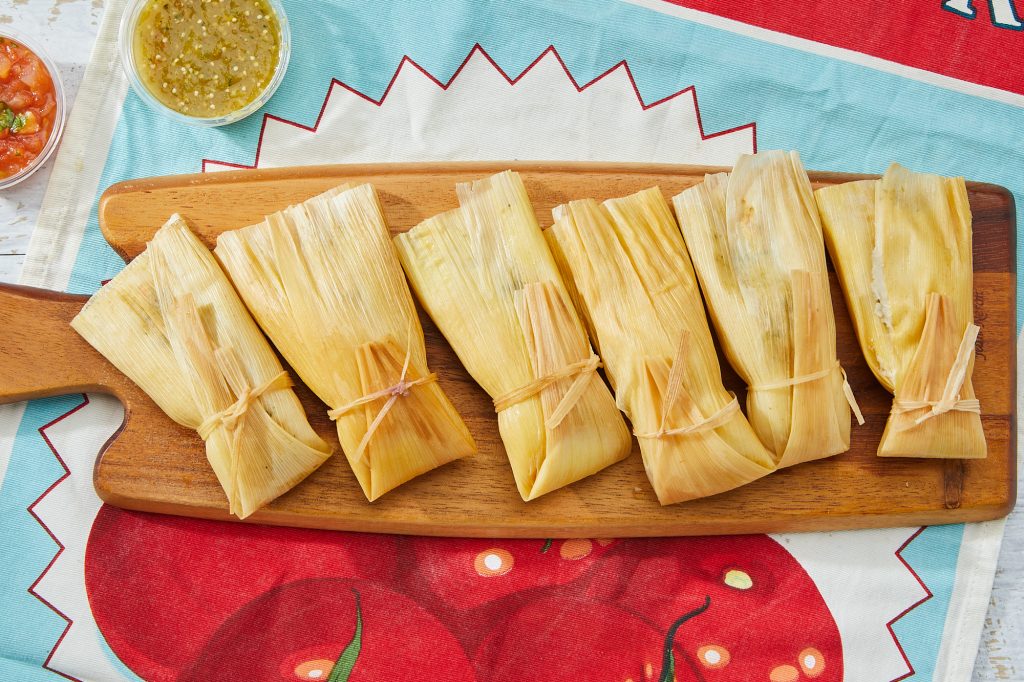 Short History of Tamales
Hand-made tamales have been a significant part of Mexican life for thousands of years. They've been around much longer than tortillas. The origin of tamales can be traced all the way back to pre-Columbian Indigenous people of Mesoamerica.
The foundation of the tamal is masa or maize dough. It's cushiony, soft and can be eaten alone or filled with vegetables, meat, or cheese. Many Indigenous tribes of Mesoamerica regarded maize as supremely sacred, believing that the Gods provided corn specifically to keep humans thriving.
Tamales are a tradition that brings families together on holidays and connects them to their ancestral roots. Many Mexican American families hold gatherings to make tamales as a clan. Because it's a labor-intensive process, these gatherings give families the opportunity to talk, connect, and share an age-old tradition.
Great Tamale Incident of 1976
If you've eaten a tamale, or seen someone else eating a tamale, it may be obvious you remove the husk of a tamale before eating. It definitely wasn't obvious to America's 38th President Gerald Ford.
On the now infamous day of April 10, 1976 Ford was campaigning for re-election and found himself hungry and touring the Alamo in San Antonio Texas. Lucky for him there was a plate of tamales at the event. Ford made the fateful decision to eat the tamale husk and all, choking a little as he swallowed.
The incident was caught by the media and went viral so-to-speak, thus creating the Great Tamale Incident of 1976. Ford ended up losing his bid for president to Jimmy Carter. Some say the election was lost because of a tamale. Never underestimate the power of food.